Route Distribution, Mailroom Services, Banking Delivery Services, Customer Service Specialist, Post Office Dock / Box Pick Up, Mail Pick Up and Delivery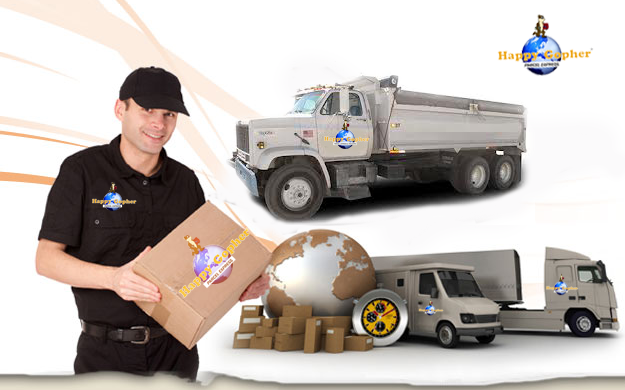 Route Distribution
We specialize in scheduled distribution of Internal mail, paychecks and supplies from your mailroom or designated starting point to your satellite locations. You can depend on our fully trained staff to provide friendly responsive service
Mailroom Services
Mail-room Services are an essential part of every corporate communicating strategy and critical to the smooth operation of any large building . Despite the rapid growth in e-communications, "hard copy" correspondence and printed material remains a practical reality.
Let Happy Gopher respond with a comprehensive mail-room service offering that includes:
Full delivery and dispatch services, Mail sorting and distribution, Package signing and notification, Multi-site, Inter-company transfers
Banking Delivery Services
Bank Deposits, This unique service frees you and your staff from coordinating and executing time-consuming bank deposit runs.
Happy Gopher does the work for you and provides reliable, experienced couriers to handle all your banking delivery needs.
Customer Service Specialist
Flexibility and responsiveness are at the center of our approach to customer service. And with our focus on continual refinement of service delivery, checked against standards of quality and internal benchmarks, we've taken customer service to the next level.
In short, Our highly committed employees along with our understanding of customer needs mean we have the flexibility to deliver whatever it is you need.
Post office Dock / Box Pickup
Mail pick up and delivery, Who better to pick up and deliver your most essential business mail than Happy Gopher Couriers? We'll clear your post office box in the morning and lodge your mail for you in the afternoon. We can work with you to arrange the best time for deliveries to and from the Post Office and we'll assign a regular driver to ensure your mail is delivered on time. Now that's simple.